Members
Gonzalez-Carter, Daniel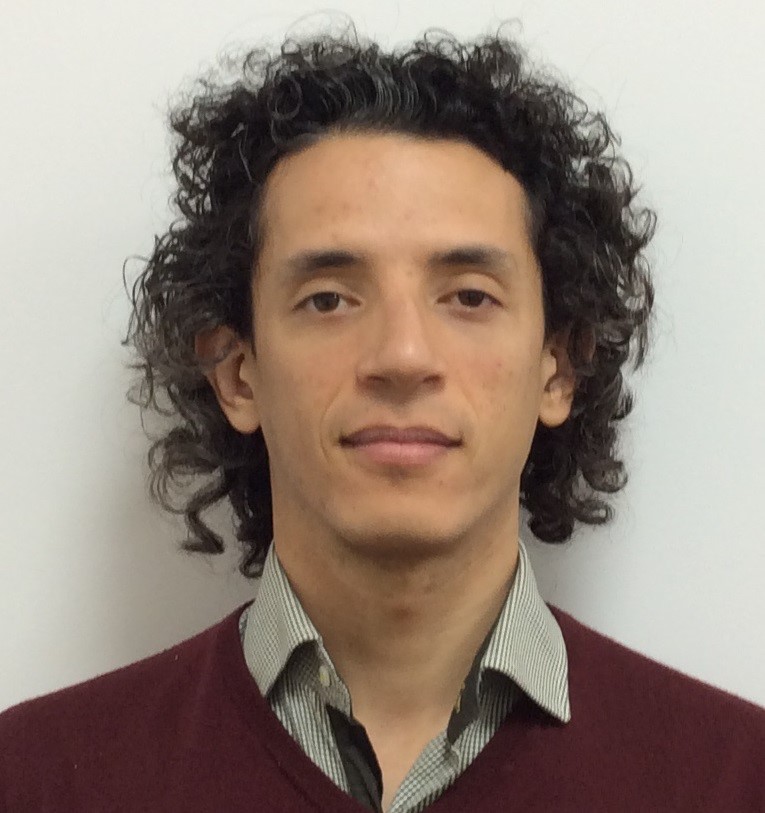 Section
Kataoka & Kinoh Lab
Job title
Research Scientist
Degree
Ph.D. Neuroscience, Imperial College London, U.K.
Other affiliation
E-mail

URL
Research contents (Research key words)
Nanomaterials, Drug Delivery, Blood-Brain Barrier, Brain Inflammation, Neurodegeneration
Biography
2017-Present: Post-doctoral researcher, Innovation Center of NanoMedicine (iCONM), Japan
2013-2017: Post-doctoral researcher, Department of Materials, Imperial College London, U.K.
2008-2013: Ph.D. in Neuroscience, Division of Brain Sciences, Imperial College London, U.K.
2007-2008: Visiting researcher, National Institute of Neurology and Neurosurgery, Mexico
2006-2007: M. Sc. in Pharmacology, King's College London, U.K.
2003-2006: B. Sc. in Biochemistry, The University of Nottingham, U.K.
Performance
Theodorou, P. Ruenraroengsak, D. Gonzalez-Carter, E. Aboagye, et al. Towards multiplexed near-infrared cellular imaging using gold nanostar arrays with tunable fluorescence enhancement. Nanoscale, Jannuary, 2019
D. Gonzalez-Carter, Z. Ong, C. McGilvery, I. Dunlop, D. Dexter, A. Porter. L-DOPA functionalized, multi-branched gold nanoparticles as brain-targeted nano-vehicles.  Nanomedicine NBM, 15 (1): 1-11 doi:10.1016/j.nano.2018.08.011, 2019
Gonzalez-Carter DA, Leo BF, Ruenraroengsak P, Chen S, Goode AE, Theodorou IG, Chung KF, Carzaniga R, Shaffer MS, Dexter DT, Ryan MP, Porter AE. Silver nanoparticles reduce brain inflammation and related neurotoxicity through induction of H2S-synthesizing enzymes. Nature Scientific Reports, 2017, 7: 42871.
Gonzalez-Carter DA, Goode AE, Fiammengo R, Dunlop IE, Dexter DT, Porter AE. Inhibition of leptin-ObR interaction does not prevent leptin translocation across a human blood-brain barrier model.  Journal of Neuroendocrinology, 2016, 28 (6).
Duricki DA, Hutson TH, Kathe C, Soleman S, Gonzalez-Carter DA, Petruska JC, Shine HD, Chen Q, Wood TC, Bernanos M, Cash D, Williams SC, Gage FH, Moon LD.  Delayed intramuscular human neurotrophin-3 improves recovery in adult and elderly. Brain, 2016.  139 (Pt 1): 259-75
Goode AE, Gonzalez-Carter DA, Motskin M, Pienaar IS, Chen S, Hu S, Ruenraroengsak P, Ryan MP, Shaffer MS, Dexter DT, Porter AE.  High resolution and dynamic imaging of biopersistence and bioreactivity of etra and intracellular MWNTs exposed to microglial cells.  Biomaterials, 2015. 70:57-70.