Research Activities
Events
The opening ceremony of iCONM took place.
On July 13, 2015, the opening ceremony of iCONM took place, and about 200 people including Mr. Norihiko Fukuda, Mayor of Kawasaki and other business owners participated and celebrated the opening of this center. Dr. Kazunori Kataoka, Director General of iCONM said "Like a pocket of Doraemon who is closely related to Kawasaki, I would like to transmit medical technology that can fulfill our dream one after another." in his opening speech. Following greetings of guests and officials, tape cuts and exhibition tour were held.
Please keep eyes on the future development of the COI project "COINS" which will be the core research institution of iCONM and iCONM.
【Greeting】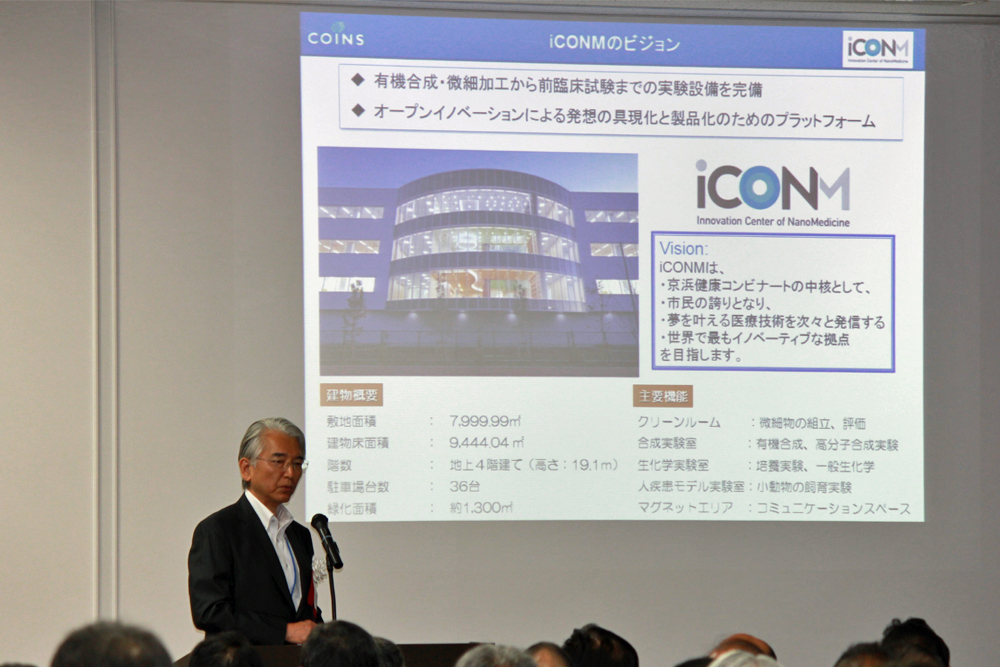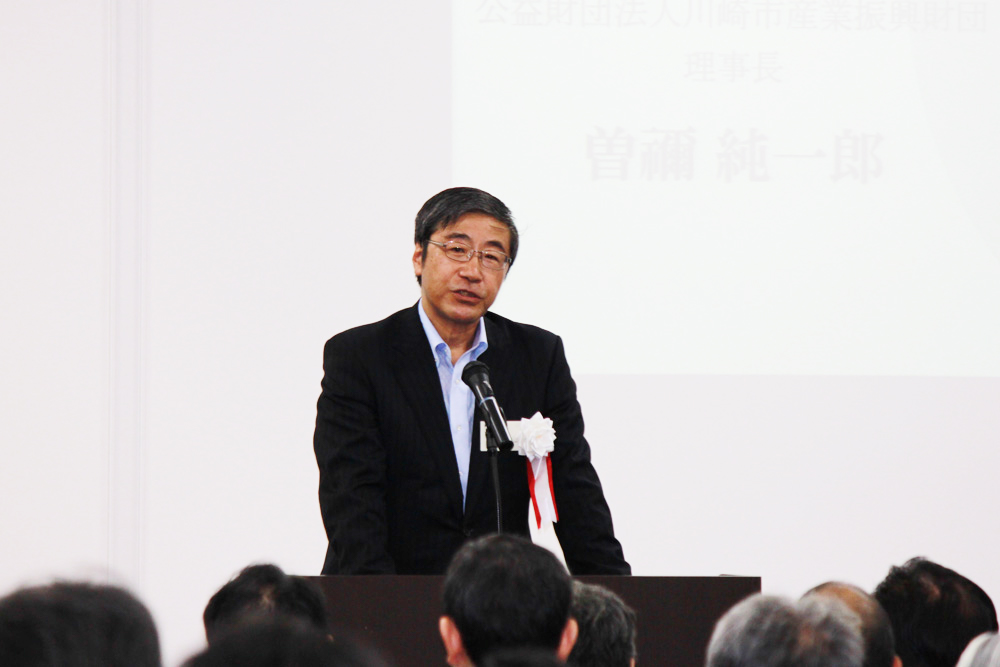 【Exibition Tour】