Members
Nishiyama, Nobuhiro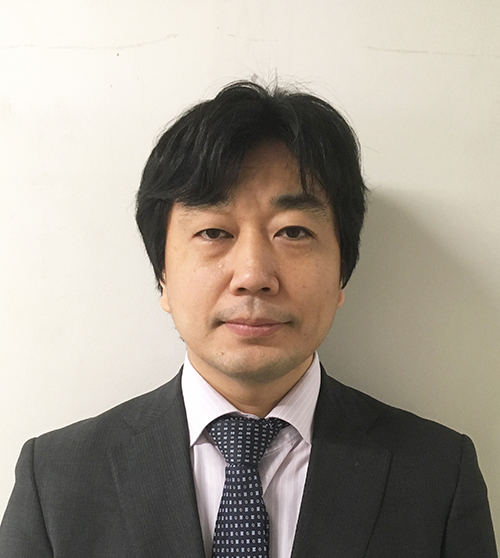 Section
Nishiyama Lab.
Job title
Principal Research Scientist/Laboratory Head
Degree
Ph. D.
Other affiliation
Professor, Laboratory for Chemistry and Life Science, Institute of Innovative Research, Tokyo Institute of Technology
URL
Research contents
I am working on development of nanomachines integrated with smart functionalities such as the targetability and stimuli-responsiveness. My research targets include realization of effective but non-toxic cancer treatment, practical use of nucleic acids and emerging biomedicines, biofunctional imaging and minimally invasive surgery in combination with medical instruments.
Biography
2001

Ph.D. Materials Science, The University of Tokyo

2001-2003

Postdoctoral fellow, Faculty of Pharmaceutics, University of Utah

2003-2004

Assistant Professor, The University of Tokyo Hospital

2004-2006

Assistant Professor, Graduate School of Medicine, The University of Tokyo

2006-2012

Associate Professor, Graduate School of Medicine, The University of Tokyo

2013-present

Professor, Laboratory for Chemistry and Life Science, Institute of Innovative Research, Tokyo Institute of Technology
Major Publications
P. Mi, D. Kokuryo, H. Cabral, H. Wu, Y. Terada, T. Saga, I. Aoki, N. Nishiyama, K. Kataoka, A pH-activatable nanoparticle with signal-amplification capabilities for non-invasive imaging of tumour malignancy. Nat. Nanotechnol. 11 (8) 724-730 (2016)
P. Mi, N. Dewi, H. Yanagie, D. Kokuryo, M. Suzuki, Y. Sakurai, Y. Li, I. Aoki, K. Ono, H. Takahashi, H. Cabral, N. Nishiyama, K. Kataoka, Hybrid calcium phosphate-polymeric micelles incorporating gadolinium chelates for imaging-guided gadolinium neutron capture tumor therapy. ACS Nano 9 (6) 5913-5921 (2015)
T. Nomoto, S. Fukushima, M. Kumagai, K. Machitani, Arnida, Y. Matsumoto, M. Oba, K. Miyata, K. Osada, N. Nishiyama, K. Kataoka, Three-layered polyplex micelle as a multifunctional nanocarrier platform for light-induced systemic gene transfer. Nat. Commun. 5 3545 (2014)
H. Cabral, Y. Matsumoto, K. Mizuno, Q. Chen, M. Murakami, M. Kimura, Y. Terada, M.R. Kano, K. Miyazono, M. Uesaka, N. Nishiyama, K. Kataoka, Accumulation of sub-100 nm polymeric micelles in poorly permeable tumours depends on size. Nat. Nanotech. 6 (12) 815-823 (2011)
M. Murakami, H. Cabral, Y. Matsumoto, S. Wu, M. R. Kano, T. Yamori, N. Nishiyama, K. Kataoka, Improving drug potency and efficacy by nanocarrier-mediated subcellular targeting. Science Transl. Med. 3 (64) 64ra2 (2011)
Awards and Honors
2016

3rd Particle Design (PD) Award, the New Pharmaceutical Technology and Engineering (NPTE) Foundation, Japan

2012

The Young Investigator Award, the Japanese Cancer Association

2009

The Young Investigator Award, The Japan Society of Drug Delivery System

2007

Award for Encouragement of Research in Polymer Science, The Society of Polymer Science, Japan
Affiliation Society
The Society of Polymer Science, Japan
The Japan Society of Drug Delivery System, Japan
The Japanese Society of Biomaterials, Japan
The Japanese Cancer Association, Japan
The Japanese Society for Molecular Imaging, Japan