News & Topics
【Visitors in January】 JST delegation from India and Mr. Lemnios from IBM Watson Research Institute visited iCONM.
On Tuesday, January 23, a delegation of young scientists from India visited iCONM as a part of JST Japan-Asia Youth exchange Program in Science.
After outline of current status of health care in Japan and COINS project was given by Prof. Kimura, project leader of COINS, Dr. Shingo Ueno, deputy principal research scientist (Ichiki Lab.), Dr. Dirisala Anjaneyulu, research scientist (Kataoka, Kinoh Lab.) explained their research each and conducted lab. tour afterwards.
Dr. Pulicherla (Ministry of Science and Technology Science and Technology Bureau Technology Development and Transfer Division) gave presentation on "India's health care sector: Challenges and Opportunities-An Overview" and active discussion was held for future collaboration.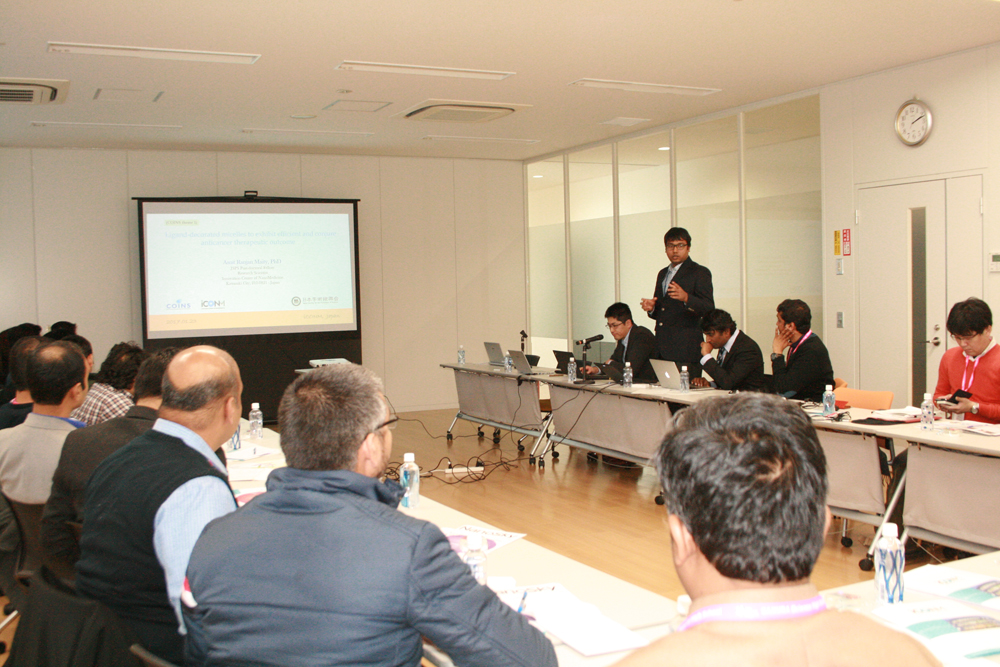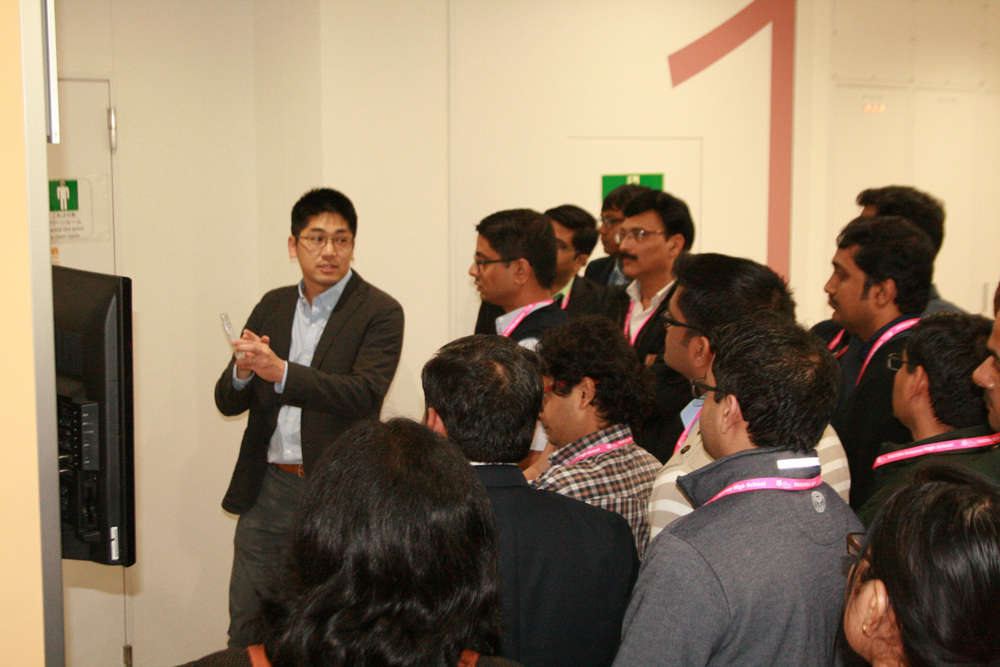 ---
On Wednesday, January 24, Mr. Zachary Lemnios (Vice President, Physical Science & Government Programs, and IBM Research) of IBM Thomas J. Watson Research Center and IBM Research – Tokyo visited iCONM. After research outline was given by Mr. Iwasaki, Vice Director of iCONM, Dr. Sabina Quader, senior research scientist gave a lab. tour.
Mr. Lemnois was very much interested in our research and said that he would like to introduce IBM scientist of same field to our scientist. It was an excellent opportunity for both of us to start a new collaboration.