メンバー
松村 保広
マツムラ ヤスヒロ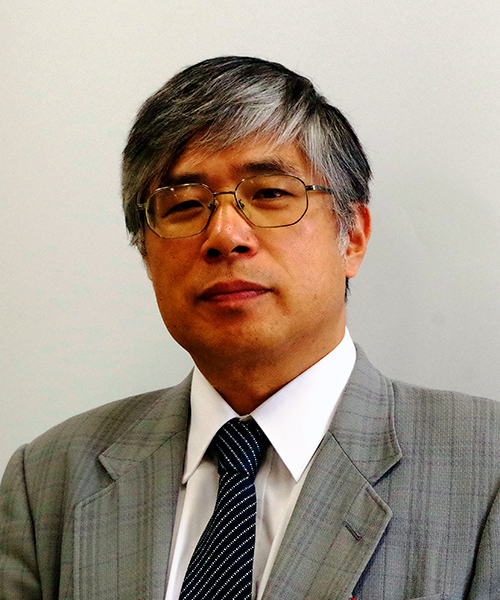 所属
松村ラボ
職位
ラボ長/主幹研究員
学位
医学博士
その他の所属
国立がん研究センター、先端医療開発センター、新薬開発分野、分野長
URL
研究内容(研究キーワード)
キーワード
抗体、抗体抗がん剤複合体、治験、DDS
略歴
昭和56年3月

昭和63年3月

平成元年8月

平成2年9月

英国オックスフォード大学ナフィールド病理Post Doc

平成5年7月

同上級臨床リサーチサイエンテイスト グレイドA65

平成6年9月

平成11年1月

平成14年4月

国立がんセンター研究所支所がん治療開発部長(現 先端医療開発センター新薬開発分野 分野長)

平成24年4月

平成26年4月
業績
主な論文
Y. Matsumura, H. Maeda.  A new concept for macromolecular therapeutics in cancer chemotherapy: Mechanism of tumoritropic accumulation of proteins and the antitumor agent smancs. Cancer Res. 46, 6387-6392, 1986
H. Maeda, Y. Matsumura, H. Kato. Purification and identification of (hydroxyprolyl3)-bradykinin in ascitic fluid from a patient with gastric cancer. J. Biol. Chem. 263, 16051-16054, 1988
Y. Matsumura, M. Kimura, T. Yamamoto, H. Maeda.  Involvement of the kinin-generating cascade and enhanced vascular permeability in tumor tissue.  Jpn. J. Cancer Res. 79, 1327-1334, 1988
Y. Matsumura, D. Tarin.  DNA fingerprinting survey of various human tumors and their metastasis.  Cancer Res. 52, 2174-2179, 1992
Y. Matsumura, D. Tarin.  Significance of CD44 gene products for cancer diagnosis and disease evaluation.  Lancet 340, 1053-1058, 1992
Y. Matsumura, D. Hanbury, J. Smith, D. Tarin.  Non-invasive detection of malignancy by identification of unusual CD44 gene activity in exfoliated cancer cells.  BMJ. 308, 619-624, 1994
Y. Matsumura, M. Sugiyama, S. Matsumura, AJ. Hayle, P. Robinson, JC. Smith, D. Tarin.  Unusual retention of introns in CD44 gene transcripts in bladder cancer provides new diagnostic and clinical oncological opportunities. J Pathol. 177, 11-20, 1995
K. Yamao, Y. Matsumura, Y. Shimada, Y. Moriya, K. Sugihara, T. Akasu, S. Fujita, T. Kakizoe.  Abnormal expression of CD44 variants in the exfoliated cells in the feces of patients with colorectal cancer. Gastroenterology 114, 1196-1205, 1998
Y. Tsukioka, Y. Matsumura, T. Hamaguchi, H. Koike, F. Moriyasu, T. Kakizoe.  Pharmaceutical and Biomedical Differences between Micellar Doxorubicin (NK911) and Liposomal Doxorubicin (Doxil).  Jpn. J. Cancer Res. 10, 1145-1153, 2002
Y. Matsumura, M. Gotoh, K .Muro, Y. Yamada, K. Shirao, Y. Shimada, M. Okuwa, S. Matsumoto, Y. Miyata, H. Ohkura, K. Chin, S. Baba, T. Yamao, A. Kannami, Y. Takamatsu, K. Ito, K. Takahashi. Phase I and Pharmacokinetic Study of MCC-465, a doxorubicin (DXR) encapsulated in PEG-immunoliposome, in patients with metastatic stomach cancer. Annals Oncol  15, 517-525, 2004
Y Matsumura, T Hamaguchi, T Ura, K Muro, Y Yamada, Y Shimada, K Shirao, T Okusaka, H Ueno, M Ikeda, N Watanabe. A phase I clinical trial and pharmacokinetic evaluation of NK911, a micelle-encapsulated doxorubicin. Brit J Cancer 91, 1775-1781, 2004
T Hamaguchi, Y Matsumura, M Suzuki, K Shimizu,R Goda, I Nakamura, I Nakatomi, M Yokoyama, K Kataoka and T Kakizoe. NK105, a paclitaxel-incorporating micellar nanoparticle formulation, can extend in vivo antitumour activity and reduce the neurotoxicity of paclitaxel. Brit J Cancer 92, 1240-1246, 2005
H Matsushita, Y Matsumura, Y Moriya, T Akasu, S Fujita, S Yamamoto, S Onouchi, N Saito, M Sugito, M Ito, T Kozu, T Minowa, S Nomura, H Tsunoda, T Kakizoe. A new methodology for isolating colonocytes from naturally evacuated feces and its clinical application to colorectal cancer diagnosis. Gastroenterology 129, 1918-1927, 2005
F Koizumi, M Kitagawa, T Negishi, T Onda, S Matsmoto, T Hamaguchi, Y Matsumura. Novel SN-38-incorporated polymeric micelles, NK012, eradicate vascular endothelial growth factor-secreting bulky tumors. Cancer Res 66, 10048-10056, 2006
T Hamaguchi, K Kato, H Yasui, C Morizane, M Ikeda, H Ueno, K Muro, Y Yamada, T Okusaka,K Shirao, Y Shimada, H Nakahama Y Matsumura A phase I and pharmacokinetic study of NK105, a paclitaxel-incorporating micellar nanoparticle Formulation. Brit J Cancer. 97, 170-176, 2007
J Kuroda, J Kuratsu, M Yasunaga, Y Koga, T Sugino, Y Matsumura. Antitumor Effect of NK012, SN-38 Incorporating Polymeric Micelle on U87MG Orthotopic Glioblastoma in Mice Compared with Irinotecan in Combination with Bevacizumab. Clin Cancer Res. 16, 521-9, 2010
Y Koga, M Yasunaga, A Takahashi, J Kuroda, Y Moriya, T Akasu, S Fujita, S Yamamoto, H Baba, Y Matsumura. MicroRNA Expression Profiling of Exfoliated Colonocytes Isolated from Feces for Colorectal Cancer Screening. Cancer Prev Res (Phila). 3(11), 1435-1442, 2010
M Yasunaga, S Manabe, Y Matsumura.  New Concept of Cytotoxic Immunoconjugate Therapy Targeting Cancer-Induced Fibrin Clots. Cancer Sci.102, 1396-1402, 2011
Y Matsumura. Cancer stromal targeting (CAST) therapy. Adv Drug Deliv Rev.  64,710-719, 2012 .
Y Hisada, M Yasunaga, S Hanaoka, , Saijou. T Sugino A, Tsuji, T Saga, K Tsumoto,
S Manabe,. J Kuroda,. J Kuratsu, Y Matsumura. Discovery of an uncovered region in fibrin clots and its clinical significance. Sci. Rep. 3, 2604,2013.
M Yasunaga, M Furuta, K Ogata, Y Koga, Y Yamamoto, M Takigahira, Y Matsumura. The significance of microscopic mass spectrometry with high resolution in the visualization of drug distribution.  Sci. Rep. 3, 3050, 2013.
M Yasunaga, Y Matsumura Role of SLC6A6 in promoting the survival and multidrug resistance of colorectal cancer. Sci. Rep. 4, 4852, 2014
Obonai T, Fuchigami H, Furuya F, Kozuka N, Yasunaga M, Matsumura Y. Tumour imaging by detecting fibrin clots in tumour stroma with anti-fibrin Fab fragment. Sci Rep 6, 23613, 2016.
Fujiwara Y, Furuta M, Manabe S, Koga Y, Yasunaga M, Matsumura Y. Imaging mass spectrometry for the exquisite design of antibody-drug conjugates. Sci Rep 6, 24954, 2016.
主な書籍
抗体薬物複合体(ADC)の設計開発 シーエムシー出版 2016年(監修:松村保広)
受賞
2005年 日本DDS学会 永井賞
2006年 国立がんセンター田宮賞
所属学会
学会活動
日本DDS学会 副理事長
日本癌学会 理事、評議員
日本がん治療学会 代議員
日本臨床腫瘍学会 評議員
日本内科学会
日本消化器病学会
American Society of Clinical Oncology
American Association of Cancer Research
Controlled Release Society
2009年第25回日本DDS学会会長