News&Topics
Talents grew up in iCONM #1
Open innovation research facilities such as iCONM create innovations based on the highly diversified organization and promote the growth of people through cross-cultural exchange, nurturing people with a broad perspective and integrated expertise. In this series, some of such examples will be introduced. In this first installment, we introduce Dr. Joachim van Guyse, who came to iCONM as a chemist, but has since spread his wings by studying in other fields, such as pharmacology.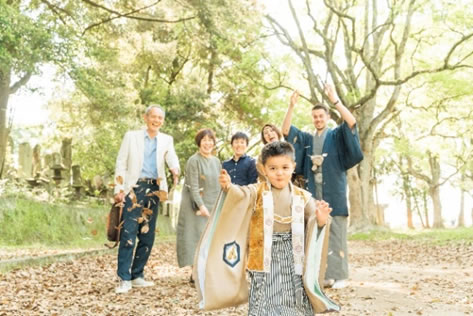 Joachim (back right) and his family at the Shichi-Go-San ceremony for his son
Dr. Joachim van Guyse
Graduation: Ghent University (Belgium) Period: 2019 – 2022
Position: Post-Doctoral Researcher
Research Theme: Synthesis of poly(2-oxa-zolin) block co-peptides and there application to Drug Delivery System.
Present: Leiden University (Holland)
Joachim van Guyse - Leiden University (universiteitleiden.nl)
Message to the young researchers:
Seize the opportunity to go abroad and connect! COVID-19 has taught us the value of in-person meetings, which foster personal connections, mutual trust and ultimately lay the foundation for friendships and partnerships. By going abroad, we can informally exchange ideas, knowledge and culture which contribute to our personal and professional growth. This is especially true for scientists, as the pursuit of knowledge requires us to continually find means to communicate across borders, cultures, language and socio-political restrictions.
Best memory during the stay in Japan:
Most memorable experience whilst living in Japan: It's difficult to choose one in particular, since I cherish many valuable experiences ranging from witnessing my son's first words and steps, doing in vivo experiments for the first time, and, of course, the many drinking parties with Fukushima-san, Imasaka-san and other colleagues. But perhaps the most memorable experience of all was in Yamaga, my wife's home town, where we had the Shichi-Go-San ceremony for my son (see attached picture). Here, my family also had the opportunity to experience Onsen together for the first time, which came equipped with a slide, which was both soothing and fun for young and old.